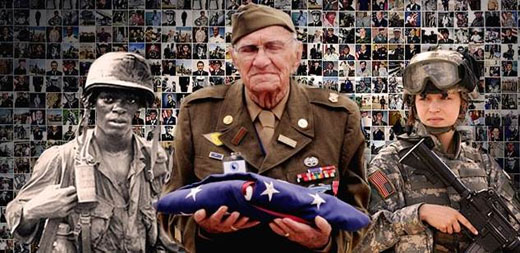 Just thinking about and appreciating all the veterans in my family today: grandfather, father, daughter, uncle, nephew. And classmates from the 1960s. And friends. And fellow Rotarians. And fellow Toastmasters. And former colleagues. The list is extensive. Today is a great day for celebrating them and their contributions to society.
From World War I to Today
Grandfather: Walter Streetman, World War I, Doughboy, France
Father: William H. "Hank" Clark, World War II, Fighter Pilot, European Theater
Daughter: Elizabeth A. Clark (now Leavell), MP, Army, S. Korea & Iraq
Uncle: Arnold Streetman, Army helicopter pilot, Viet Nam
Nephew: Chris Oaks, Air Force (current)
Many, many classmates from the Class of 1966, Enterprise High School, Redding, CA.
This morning I woke up thinking about Norman Chase. I don't know why. He has been on my mind since I saw him at our 50th year class reunion last year. Norm was a quiet kid. I didn't know him well. I didn't recognize him last year. He was in a wheel chair, his body shrunken, physically incapacitated from poisoning by Agent Orange in Viet Nam. His sister, Becky (also class of '66), was taking care of him. Bless her heart. And bless Norm.
Then I thought of Jeff Lambert. Also a quiet kid. He liked to needle me about my girlfriend. He didn't come back from Viet Nam alive.
Then my drinking buddy, Miles. (Yes – GASP! – we drank in high school.) Marines. Tough guy. Got shot up in Viet Nam. He still talks about it, and his duty ferrying caskets of fallen comrades.
A lot of guys from our class went to Viet Nam. Most of them came back alive. I am happy to see them at reunions. Bless them all.
Bless all of our veterans. They are the warriors who have defended and continue to defend us, often with great sacrifice.