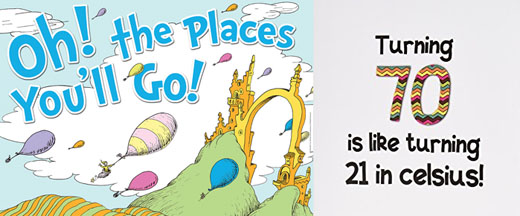 Just arriving at the half-way point on January 20th. Looking forward to the NEXT seven decades being even better than the first. I am who I want to be, I do what I want to do, and I have what I want to have.
Engines Driving a Wonderful Life
Simple, really: ATTITUDE and GRATITUDE.
Also: people and relationships are my greatest blessings.
One more thing, to quote Hunter S. Thompson:
"Life should not be a journey to the grave with the intention of arriving safely in a pretty and well preserved body, but rather to skid in broadside in a cloud of smoke, thoroughly used up, totally worn out, and loudly proclaiming "Wow! What a Ride!"
That is all for now.
Carry on.
Dennis