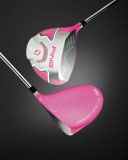 Bubba Watson, secure in his manhood enough to play a new pink driver, has teamed up with PING for a "Bubba & Friends Drive to a Million." All he has to do is hit drives of at least 300 yards. Gee, what is that chance of THAT? He averages 315 yards already. What a great way to raise money for charities..
.
.
.
.
Bubba Watson IS Da Man!
It is great to hear of the goodness of our sports celebrities. And this is a particularly nice story. Fundraising for charities is not always easy, although lending a big name to it sure helps.
From the press release at BubbaWatsonGolf.com:
"As part of "Bubba & Friends Drive to a Million" initiative announced by Bubba, PING will donate $300 for the first 300 drives that he launches over 300 yards in 2012. Last season, he averaged nearly 315 yards per drive on the PGA Tour.
PING is also making an upfront donation of $10,000 toward its fundraising event, which it calls "Bubba Long in Pink. Driven by PING." All funds raised will go to Phoenix-area charities, chosen by PING with Bubba's support."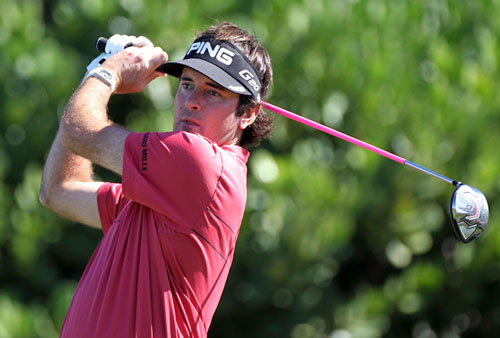 This is not new for Bubba. He has worked tirelessly to use his success for helping others. Here is a little more information on what he has been doing, as reported in today's bleacherreport at azcentral.com:
Bubba Watson Driving for a Cause Close to His Heart
Lots of millionaire sports celebrities work hard for charities behind the scenes. It sure is nice to hear about them, isn't it?
Loving Bubba Watson,
TopGolfNut
(Dennis)