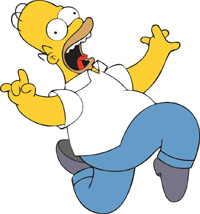 Just found out about a new verb – to decrapify – while absorbing abuse from my new laptop. According to UrbanDictionary.com, it means to remove crap or unnecessary items from something, i.e., pre-installed software on a new computer.
I could just shoot somebody – Bill Gates comes to mind – except that I claim to not be a violent man. At least I want to claim it. Except when I have to deal with my new laptop. Then my flights of fancy entail converting this infernal machine into a Frisbee so I can throw it as far as I can. Right out of my life.
The only benefit that I have capitalized on so far is using the experience with my new laptop as a topic for my Toastmasters club, in a speech titled, Adventures in Technology – Part 1.
While developing the speech (presented with a PowerPoint show) I realized that I had single-handedly set back human evolution, as shown here: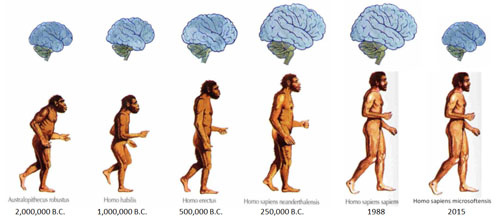 The second to last image on the right is Homo sapiens sapiens with a great big brain (circa 1988). The last image on the right is a new variety of human (me), Homo sapiens microsoftensis, as of 2015 – i.e., after I got my new laptop.
Notice the shrunken brain.
What Changed from 1988 to 2015?
In a nutshell, computer evolution drove human de-evolution. Let me explain.
My First Computer
The downhill slide started with my first computer, an IBM PC, in 1988. The faculty at ASU got a phenomenal deal for only $1,000. Here is what I got at the time: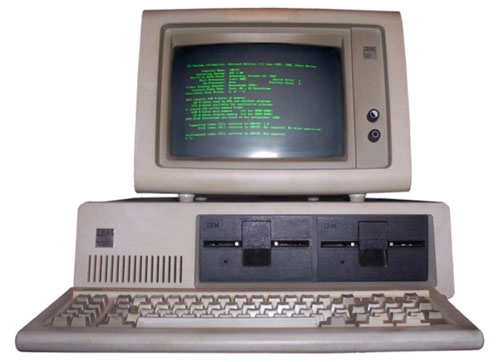 FEATURES:
Size: Width – 20″, Depth – 16″, Height – 5.5″
Weight: With two drives – 28 lbs. (plus 6 lbs. for keyboard, 17 lbs. for monochrome monitor)
Memory: 16K to 256K user memory
Storage capacity: 160 kilobytes per diskette
Games: Permits user-supplied joy sticks and paddles to be connected to the system
It was an overwhelming amount of computing power!
All I needed to be in business was a couple of 5.25-inch software diskettes for the operating system (MS-DOS 2.0) and some word processing software (6 diskettes for WordPerfect 4.2).
Every session started out with this:

The glorious C-prompt! Ah, the good ol'days!
That is when folks who used computers had to be on top of their game. Big brains a must. The requisite skill set for success seemed to be:
Analytical and technical thinking skills
Learning style predominantly abstract
Typing ability very helpful
Can anyone still relate to that? I sure can.
Fast Forward to 2015
My de-evolutionary slide continues. I refuse to accept that this could be due to aging. It is clearly driven by high-technology. Here is why I think so. Just take a look at this monster, which I scored for a measly $500. In other words, about $12.37 in 1988 dollars. Worth every penny, too.
This is my new HP Pavilion. Isn't it pretty?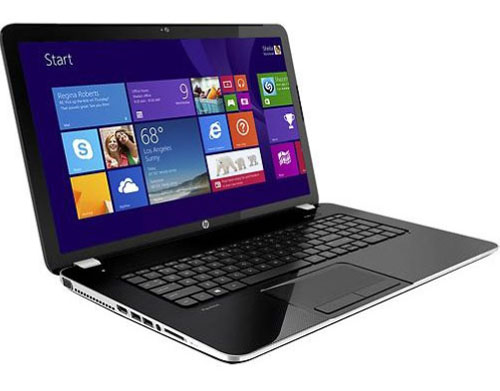 FEATURES (hang onto your hat!):
Dimensions: 16.51 x 10.98 x 1.14 in
Weight: 6.23 lb
Windows 8.1, 64-bit processor
Graphics: AMD Quad-Core A6-6310 APU with Radeon R4 Graphics (2.4 GHz, 2 MB cache)
Memory: 4 GB 1600 MHz DDR3L SDRAM (1 x 4 GB)
Hard drive: 750 GB 5400 rpm SATA
Optical drive: SuperMulti DVD burner
Network interface: Integrated 0/100 BASE-T Ethernet LAN
Expansion slots: 2 USB 3.0; 1 USB 2.0; 1 HDMI; 1 headphone/microphone combo; 1 RJ-45
Webcam: HP TrueVision HD Webcam with integrated dual array digital microphone
SOFTWARE INCLUDED:
McAfee LiveSafe; CyberLink PhotoDirector; CyberLink PowerDirector; CyberLink PowerDVD; CyberLink YouCam; Getting Started with Windows 8; HP Connected Drive; HP Connected Photo; HP CoolSense; HP ePrint; HP Games by WildTangent; HP ProtectSmart; HP Recovery Manager; HP SimplePass; HP Support Assistant; HP Utility Center; Kindle for Windows 8; Microsoft Games; Netflix; Pinger; Skype; 7-Zip; Evernote
WTF?
That is a huge list of 'free' stuff that is just a bunch of crap.
See why there is a whole software niche whose purpose is to sell you ways to decrapify a new computer?
Moreover, the new skill set that seems to be operating with this thing is now:
Less personal brainpower
Stronger intuition
Better BS detector
Decrapification skills
That Part About Intuition
The goal for all the new tech stuff, including Windows 8.1, is to be more 'intuitive' – whatever the hell that means. My question is always, whose intuition? It sure isn't mine. I still don't know how to find some stuff, where downloads go, how to uninstall crap that doesn't show up in the programs list, etc., etc.
Before my brainpower really started to drain, though, I figured out how to get around a couple of annoyances. The startup requirement for signing into my 'MSN' (aka, Hotmail) account – total BS that I bypassed.
Oh, and that 'intuitive' screen (with all the come-ons and superficially useful stuff) – got that changed to something that I like instead: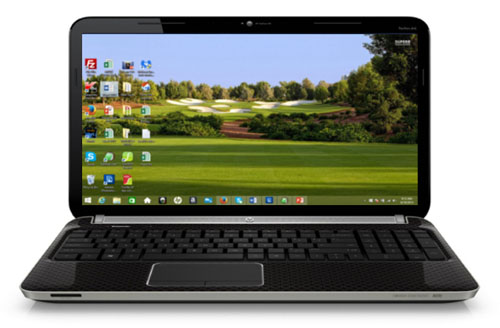 THIS IS MUCH BETTER!
Done Ranting (for now)
Of course, I could go on. After all, my speech was Part 1. My ranting will only stop when I stop breathing. It is a perk of aging and low testosterone – the codependent driving forces behind all grumpy old men.
And a Prediction
Where can this end, if at all?
Predictions are often hilarious on hindsight. I will therefore invoke Arthur C. Clarke's Third Law of Predictions:
Any sufficiently advanced technology is indistinguishable from magic.
In light of whatever I think is coming that will seem magical, I suggest the following: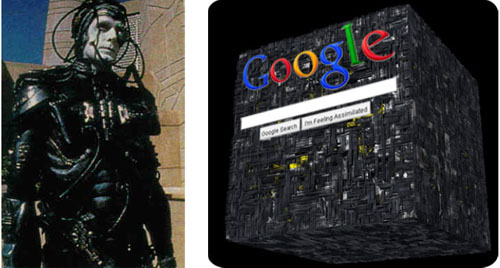 We are the Google-Borg. Lower your shields and surrender your minds. We will add your biological and technological distinctiveness to our own. Your culture will adapt to service us.
Resistance is futile.
You will be assimilated.
Ah…
Now I feel much better. Don't you?