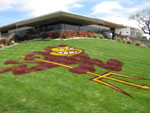 Ah, Arizona golf in the dead of winter. Spent a great Friday afternoon at ASU Karsten Golf Course. This course could be renamed 'The Sidehill Lie' and be accurate. Lots of fun and lots of hills. Great weather. Excitement emanating from Sun Devil Stadium for the Insight.com Bowl at the end of the day. Cool.
It was especially gratifying to play with my sweetheart, Eve. We met with Mark and Mindy from Scottsdale (yes, really) to round out our foursome. Mark hit the ball a ton, and Mindy drove from 'my' tees. My score was unusually good for me for a round at Karsten…a 93! Woo hoo!
Just thought I'd throw in some nice pics that Karsten has on their Facebook page. Too bad ASU is going to close this course to make way for a new amateur athletic complex in a year or two.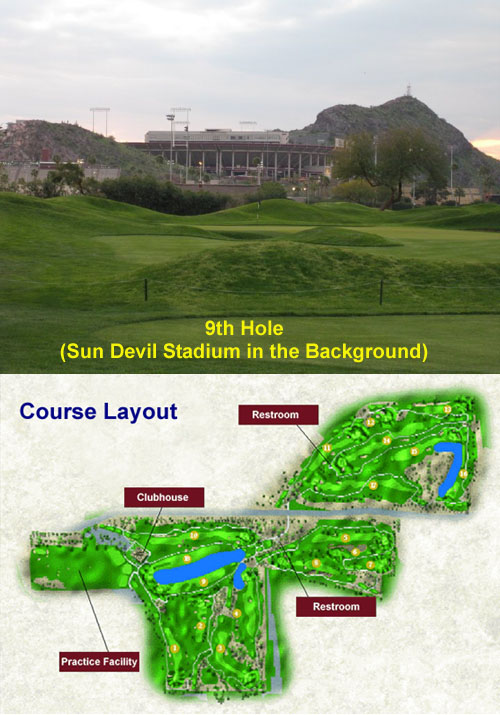 Loving Arizona golf,
TopGolfNut
(Dennis)