Eve and I love to get out on holidays (or anytime, for that matter) and get in 18 holes once the prices go down for the summer. Memorial Day was a great day, because rates were low ($29 per person with cart, I think) and because the weather was still very nice. The course we played is known for being more of a challenge than usual. On top of that, I wanted to be especially sure that I recorded all my strokes so I can prepare for (finally) getting my official handicap. This is one of the perks for being a brand new member of the Arizona Golf Association.
Anyway, just for fun, here is the course that we played, called Superstition Springs Golf Club, in Mesa, AZ: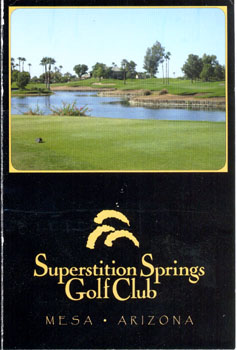 Does anyone else do like I do and THINK that I am better than I really am? I think I play to a handicap of 20-22. However, take a look at this score and see how I have been deluding myself.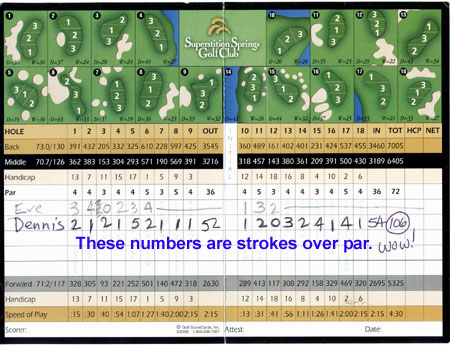 Any comments, ladies and gentleman?
In great fun in spite of the score,
TopGolfNut