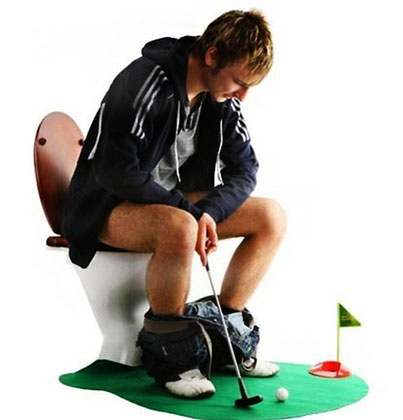 Still looking for that edge over your weekly golf buddies? In the immortal words of Paul Hornung, "Practice, practice, practice."
No sense in waiting any longer for one of these game changers, since Groupon has a deal on them now. Supplies are probably limited: Link here.
Of course, you could probably find a used set on Ebay or Craigslist. Imagine that! Used restroom equipment!
Only for the very frugal.