Okay, I just had to go out today and see how Bobby's advice could help me. It is always fun to play hooky from work and hit the links. Of course, nothing against what Bobby says about improving the short game, although it is often the nut behind the wheel (me) that determines success. Here is what happened today.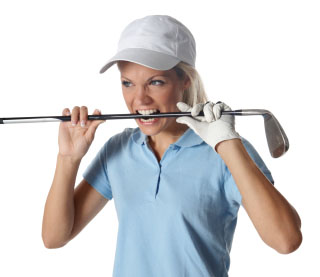 Here is where I posted the video in case you haven't seen it yet:
Bobby Eldridge Video: Golf Swing Tips Short Game

All I'm saying is that Bobby's execution is much better than mine. The tip that I would add is: A steep backswing and a steep chip put MUCH MORE IMPORTANCE ON HITTING THE BALL FIRST! My tendency to hit the ground first, way too often, makes a bad chip into a disaster. Just a thought.
TopGolfNut